About AQ Testing
20+ Years of Quality Service
In 2000, our company's founder, Linda Lauver, received some terrible news. An inspection revealed that her family's home had a serious mold problem, and they needed to vacate the property immediately.
Lauver, her husband, and her son left the home, and what happened in the coming months surprised them. She had suffered migraines in their old property, and her husband had a serious allergy to an unidentified source requiring large doses of steroids. Their son had asthma and skin infections. Once out of the mold-affected home, all of those conditions disappeared within 2 weeks.
In the same year Lauver and her family had to vacate their home, she started our company, AQ Testing. Her experience with mold motivated her to provide inspection and testing services that would prevent others from having to go through what she and her family did.
More than two decades later, we are the go-to in the Greater Houston area, including Katy, League City, and the surrounding areas for mold inspections, as well as smoke and bacteria testing. We work with homeowners as well as schools, hospitals, real estate developers, property investors, and many government and commercial buildings.
We are proud to say our services have supplied countless people with information that allowed them to make smart decisions about remediation, transactions, and litigation. Linda Lauver is a legal expert in construction defect cases involving mold for plaintiffs and defendants. To schedule an inspection and testing appointment or a consultation with a Lauver for legal expert testimony, do not hesitate to contact us.
Call (281) 462-5374or connect with us online. Every member of our team is a licensed mold assessment consultant who can help answer your questions.
Inspections & Expert Witness Testimony for Mold Lawsuits
We are proud to be a valuable resource for lawyers and other legal officials. Our inspection and testing services have been central to numerous mold-related lawsuits. Our team has also given expert witness testimony on various occasions. For help with mold litigation, turn to us.
Reach Out Today
To schedule a mold, smoke, or bacteria inspection, reach out today. We offer free estimates for all our services and deliver accurate results fast. In fact, we can get lab results in 24 hours upon request. In all other cases, we supply a comprehensive report of our findings in 48 hours. At AQ Testing, we are a licensed consulting firm, so any recommendation we make from our findings is one you can trust.
To get started, call (281) 462-5374 or contact us online.
Our FAQ
Frequently Asked Questions
Have questions? We are here to help. Still have questions or can't find the answer you need? Give us a call at 281-462-5374 today!
What are mold problem areas in new construction?

Paints / Caulks / Finishes
Flooring
Windows and Skylights
Doors
Foundations and Basements
Siding and Trim
Structural Sheathing
Wallboard
Foundation Insulation and Waterproofing
Framing

How effective are do-it-yourself mold test kits?

They are highly ineffective and often times handled by a low cost high volume laboratory. If you feel you have a mold situation you should contract with a reputable firm such as AQ Testing Services to accurately diagnose any moisture problems and assess for mold with the backing of a reputable lab.

Our highly trained technicians will conduct a pre-assessment interview, and custom tailor our testing to suit each individual need. Once your property has been tested, our staff will overnight your collection of tests to the laboratory to help ensure a quick turnaround. In most cases our clients see a 48-hour turnaround. Once AQ Testing Services receives your test results, we prepare a custom report that is both accurate and easy to read.

Moisture is known to be the single greatest threat to the durability and long term performance of housing structures. Excessive exposure to moisture is a common cause of significant damage to many building components and materials. It can also lead to unhealthy indoor living environments. There is agreement by building professionals that the successful management of moisture, in its various forms, is vital for houses to be safe, durable and energy efficient. At AQ Testing Services we have the latest technology to diagnose water issues, assess the indoor environment and put the control back in the homeowners' hands regarding longevity and the health of their biggest investment.

How can I prevent mold growth?

To prevent the growth or spread of mold you must first control their factors of existence. Since we build houses that are veritable smorgasbords to fungi and our climate is mostly warm and humid, we must be able to control the amount of moisture present. By eliminating water intrusion problems and responding timely to "water events" you can greatly reduce the chance for further growth.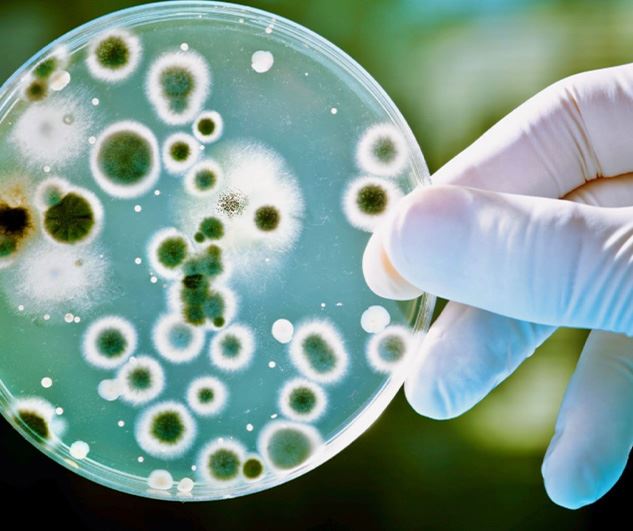 Health Effects Caused By Mold
According to the CDC "Exposure to materials and structures contaminated with mold should be assumed to present potential health risks regardless of the type of mold. Risk for illness does not necessarily vary with the type of mold or the extent of contamination."
Here are some articles to help you learn more: